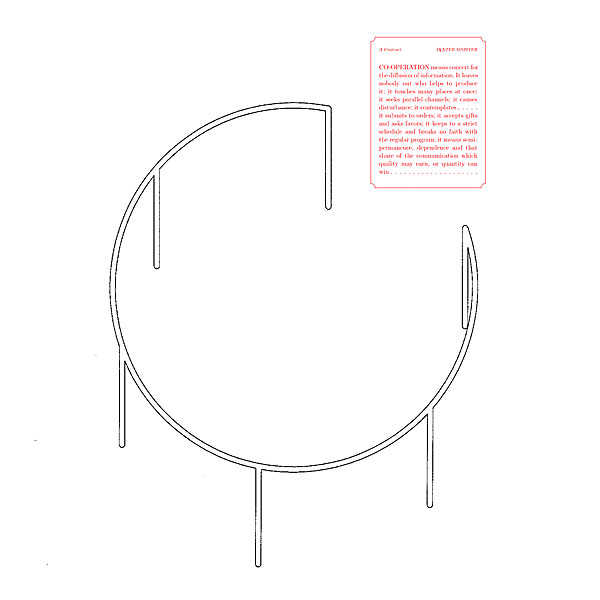 You are invited to assemble on Thursday June 25 at 7pm
where
Dexter Sinister presents Common Room (Circular)
at Dexter Sinister
38 Ludlow Street (basement south)
between Hester and Grand
http://www.dextersinister.org
where Dexter Sinister will launch a crop of new publications including Library Book, Extended Caption (DDDG), True Mirror Microfiche Post-Post-Script and Common Circular and undertake a circular walk around the neighborhood
where
Common Room presents Dexter Sinister (Circular)
at Common Room
465 Grand Street
Rear entrance on East Broadway
http://www.common-room.net
and begin again.
For more, http://www.dextersinister.org/index.html?id=206
---
common room 2
465 Grand Street - rear lobby
New York, NY 10002
tel.: 212.358.8605
www.common-room.net
open hours: mon-fri 9am - 6pm
or by appointment
Directions:
Take F train to East Broadway stop. Exit at rear of platform if coming downtown or front of platform if coming from Brooklyn. Walk East on East Broadway just past Pitt Street. Use Rear Entrance on East Broadway.
Map link:
http://www.onnyturf.com/subway/?address=465+Grand+St,+New+York,+NY+10002
--
common room
465 grand street 4c
new york, ny 10002
t: 212.358.8605
f: 212.358.8609
www.common-room.net