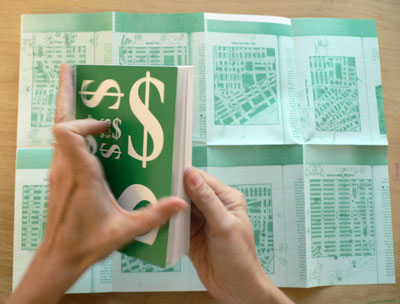 Communist Guide to New York City - book and map
Communist Guide to New York City
Yevgeniy Fiks
Book Launch
Thursday November 6, 6-7 pm
at
common room 2
465 Grand Street - rear lobby
(entrance on East Broadway)
Please join us for the lauch of the first common books publication.
Communist Guide to New York City is a collection of 76 photographs of buildings, public places, and sites in New York City, that are connected to the history of the Communist Party USA, including photos of buildings which housed at different times the headquarters of the CPUSA, residences of important American Communists, sites where Communist-organized strikes and demonstrations took places, and court houses where American Communist leaders were tried. The photographs are accompanied by captions explaining the significance of each site. Additionally, different neighborhood maps locate the buildings and sites within New York City.
The 76 photographed sites came from an initial list of 100 sites that Yevgeniy Fiks compiled as part of his research. Some addresses from the list, however, were impossible to locate due to factual errors, renamed streets, or zoning changes. The original numbering system is nonetheless preserved in this project and the photos are numbered from 1 to 100, maintaining the gaps.
With essays by Olga Kopenkina, Kim Förster, and Yevgeniy Fiks.
The book Communist Guide to New York City was edited by common room and designed by Geoffrey Han.
The publication was made possible with kind support from the Graham Foundation for Advanced Studies in the Fine Arts.
---
following the book launch:
Is the Word 'Communism' Forever Doomed?
Alain Badiou
Thursday November 6, 7pm
at Henry Street Settlement, Harry de Jur Playhouse
466 Grand Street (at Pitt St.)

for more information:
www.miguelabreugallery.com
---
common room 2
465 Grand Street - rear lobby
New York, NY 10002
tel.: 212.358.8605
www.common-room.net
Directions:
Take F train to East Broadway stop. Exit at rear of platform if coming downtown or front of platform if coming from Brooklyn. Walk East on East Broadway just past Pitt Street. Use Rear Entrance on East Broadway.
Map link:
http://www.onnyturf.com/subway/?address=465+Grand+St,+New+York,+NY+10002
--
common room
465 grand street 4c
new york, ny 10002
t: 212.358.8605
f: 212.358.8609
www.common-room.net